2016 IS *SO* LAST YEAR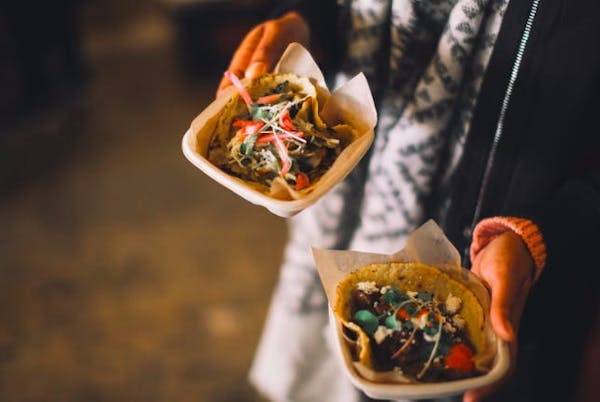 Thanks to you, we had a very positive and welcoming first year at Chaia. When people tell us how much they love our food, the space, and our happy, bright team - we feel so proud. Thinking back to our goals for that first year (serving great food, creating a unique experience for our customers and establishing our concept in a new neighborhood), we are confident and very excited with how the shop keeps improving. Chaia's values of quality, seasonality, sustainability and hospitality continue to be our focus.
In 2017, we will continue to promote healthy living, sustainable agriculture methods, and reducing waste. Our focus is on developing a business model that protects the health of individuals, communities, and the planet.
A message we often repeat is: "Changing the world one taco at a time". How? Because we feel that the impact of daily meal choices matters and that small adjustments can have a big effect.
Chaia's philosophy supports opting out of many of the concerns of our current food system by eliminating processed, industrial foods from our diet, eating more plants, and supporting our local food economy. In our shop (and also in our own homes), we make every effort feasible to eat more plant-based foods and support our local and regional farmers, producers and businesses - as much as possible and even in the winter months. We are paying it forward. For us it has become habit. For you, it can too.
"Learn from yesterday, live for today, hope for tomorrow." - Albert Einstein
Here's to a bright and hopeful 2017!
--love from the Chaia Team