Main content starts here, tab to start navigating
Insanely Delicious. Incredibly Easy.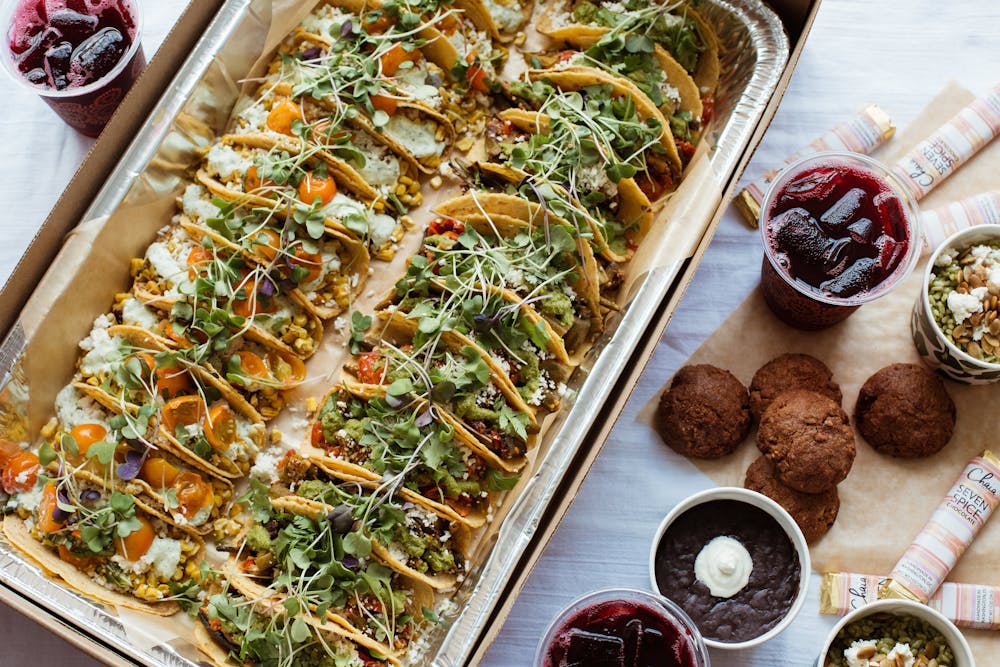 Perfect for office, social or holiday gatherings, our large taco trays offer something special for you to share with your guests. Got foodies, vegans, vegetarians or gluten-free eaters? Do not worry. We cater to all your needs and feeds. Our tacos are made with seasonal vegetables, housemade salsas, and handmade corn tortillas to satisfy all.
Every catering order will be subject to a 10% packaging surcharge
Catering Q + A
Vegan-friendly? You bet. We can make some or all of our tacos without the cheese, just let us know in the request section when you order.
Gluten-free, Nut-free & Soy-free? Yes, and vegetarian too. Tacos, Sides, Drinks & Sweets included.
How often do you change your menu? With the seasons, more or less, based upon what's fresh at the farmers markets. So keep checking back for new options.