Beauty Begins in the Belly
July 19, 2022
Let's Taco Bout
"Beauty Begins in the Belly"
This past Friday was National Clean Beauty Day. Immediately we thought of "The Beauty Chef" herself, Carla Oates, and her mantra that "Beauty Begins in the Belly". We couldn't agree more. What we believe:
Clean beauty is a lifestyle. It is about knowing what you put in and on your body.
Beauty is how we feel, not just how we look. Eating a clean and healthy diet affects your mood, skin, and body. We eat a variety of fruits and vegetables, and we drink lots of water.
Ingredients matter...in your food and your products. Some Chaia staples that are good for your skin: kale, pumpkin seeds, black beans, olive oil, radish, and tomatoes.
Identify brands you love. If you can, choose from those that you already know are doing the right thing and trust. We hope Chaia is at the top of your list.
Eat more plants. There are so many great options and delicious ways to eat them. This week's staff picks (all loaded with greens):
RAINBOW CHARD QUESADILLA | jack or vegan cheese & habanero pepita salsa
GREEN GAZPAPCHO | tomatillo, cucumber & cilantro
KALE SALAD | parmesan cheese, mint, toasted pepita dressing & preserved lemon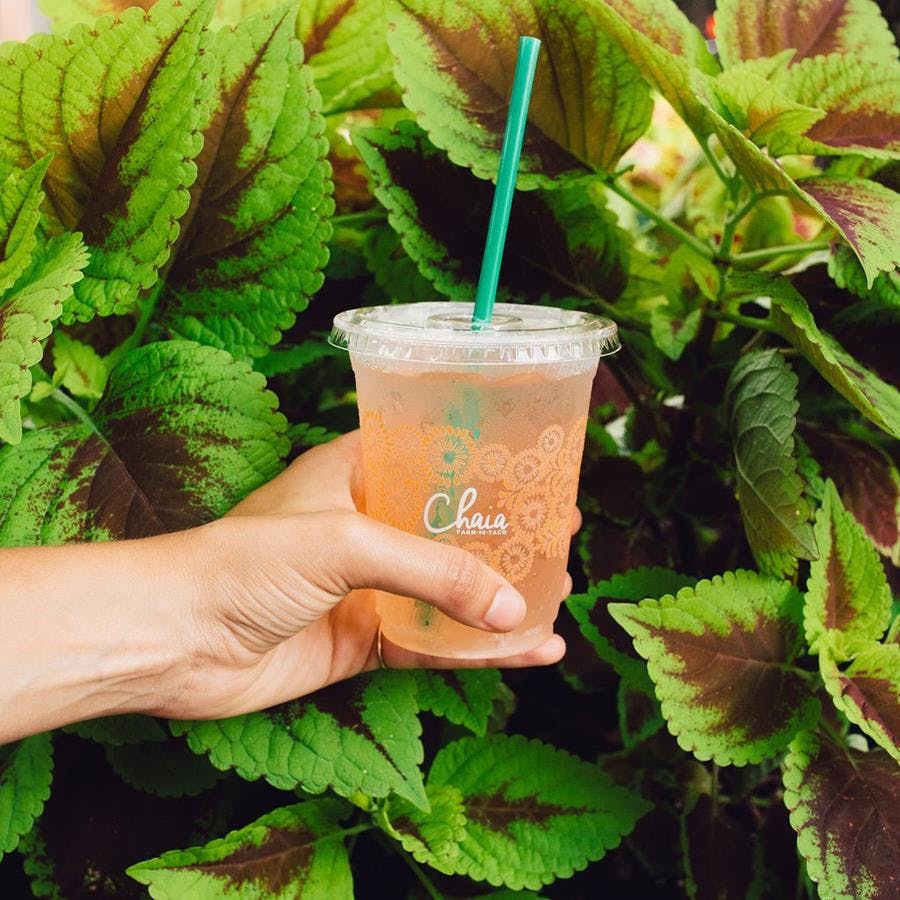 Summer Shrubbin'
Our organic Pineapple Shrub is perfect for summer sippin'. Delicious and refreshing, this natural, tropical "soft drink" is made with sweet, tree-ripened organic fruit.
What's a Shrub?
A shrub is a farmhouse way of preserving fruit that has been used for centuries. It is made by preserving fruit with vinegar to create a sweet-tart syrup. We source our Shrubs from Tait Farm Foods located in Pennsylvania and mix them with sparkling water to create a refreshing drink.
Want to know more about our products and Chaia? Check our FAQ and Ingredients List for things that you might want to know or to discover more about us.