February: Favorite Pairings
January 31, 2023
Let's taco 'bout...menu pairings that were meant to be
These complementary combos feature menu items that bring out the best in each other. Together, they make a deliciously healthy Chaia meal greater than the sum of its parts.
It's true that soup and salad really are the best of friends; they make a great pair for lunch or dinner. While the weather outside may be bleak, our winter white soup - made with potatoes, fennel, and leek - will warm you up, and our dark, leafy kale salad - resplendent with fresh herbs, toasted pumpkin seed vinaigrette, preserved lemon, and parm - will fuel you.
A classic Chaia taco trio partnered with our home-brewed, lightly honey-sweetened hibiscus tea will power you until your next meal. This combination has remained a 'fan favorite' since Day One.
Here are some tips to consider when planning your own menus:
- Pick flavors that play to each other's strengths, ensuring that each menu item contributes its full potential without overpowering the other.
- Create a balance - of textures, that is. The most enjoyable meals have several "notes", for example, crunchy, crisp, and creamy.
- Keep things colorful by varying the hues on your plate. Different colored plants bring different kinds of nutrients to the table, and the most colorful ones are often the most nutritious – plus they make your eating experience all the more fun!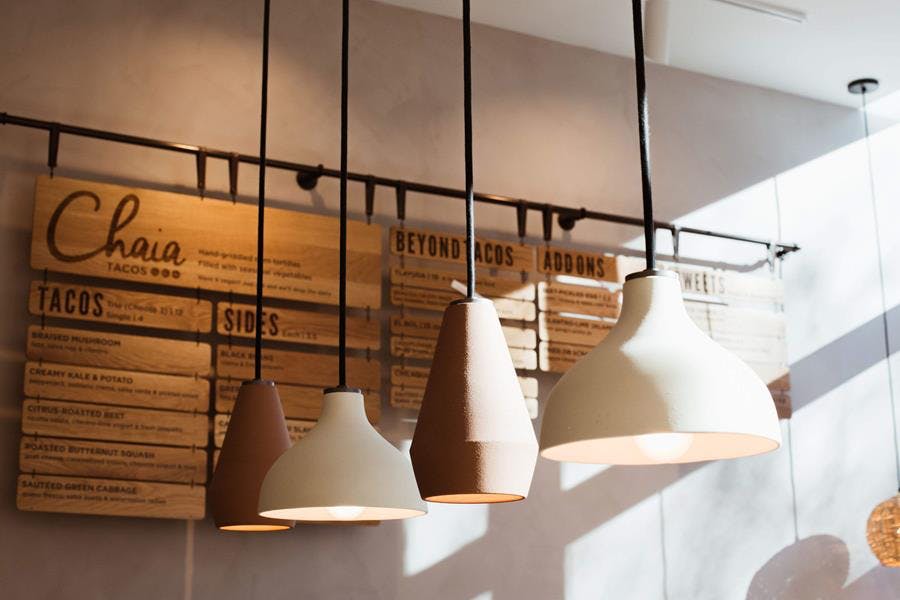 CATERING MATCH-UPS
Show your colleagues, friends, and family how much you care with a delicious meal catered by Chaia
POSSIBLE PAIRINGS:

- Enchiladas with a carafe of Iced Hibiscus Tea -
- Large Platter of Chips & Dips -
- Taco Family Box served with Rice & Beans -