Plant Based is a Spectrum
August 09, 2022
Let's Taco 'Bout Plant-based
We love that more and more people are regularly opting for plant-based meals, conscious of the benefits for their health and the health of our environment. Yet, it's important to understand that the impact of our food choices lie on a spectrum. And while plant-based is good, plant-based AND whole veggies is better.
As we wrote in Restaurant Dive earlier this year, "…eating fresh, local, whole vegetables is still the best thing you can do for your health and the health of the environment. If processed beef products are at the other end of the spectrum, processed plant proteins fall somewhere in between, slightly closer to fresh vegetables."
Part of bringing food back into the kitchen from the labs means vegetables need to be treated as equals, appearing on menus at the same priority level as beef burgers and steaks, not as an afterthought or a half-hearted attempt to appease vegetarian customers. In her recent story, "It's Time to Put Actual Veggies Back Into Veggie Burgers," Eater's Jaya Saxena allows that "[t]he rise of imitation meat has moved that needle, somewhat." But, she reports, restaurants' approach to plant-based fare like veggie burgers can be so much more than the same processed patty over and over again.
We couldn't agree more.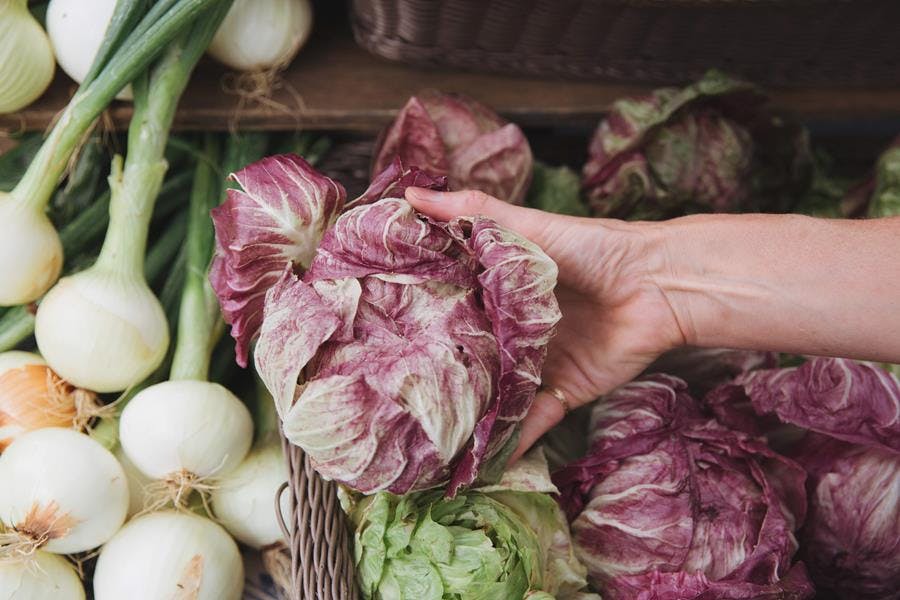 Let's Celebrate Farmers Markets
At the beginning of every August, farm markets across the nation celebrate National Farmers Market Week, highlighting their role in supporting healthy communities, vibrant food systems, and local economies. Celebrate with our favorite farmers at FRESHFARM from now through Saturday, August 13th, 2022.
It is the absolute best time to shop the markets!