Vegetables are the Star
February 07, 2023
Let's Taco 'bout
Starting With Vegetables
Having a starting point is critical to cooking. At Chaia, our creative process begins with a vegetable, and then we find the most delicious way to cook it. This is why we name our tacos on our menu using the featured vegetable combined with a description of how it is cooked - Braised Mushroom Taco - or how it is flavored - Smoky Collards Taco. Starting with an ingredient or recipe, is how most restaurants craft their menu items, and many home cooks decide what they want to cook. Here is a delicious recipe for Squash on Toast by Jean-Georges Vongerichten that inspired our Roasted Butternut Squash Taco. Like us, he believes in letting vegetables be vegetables and letting them shine.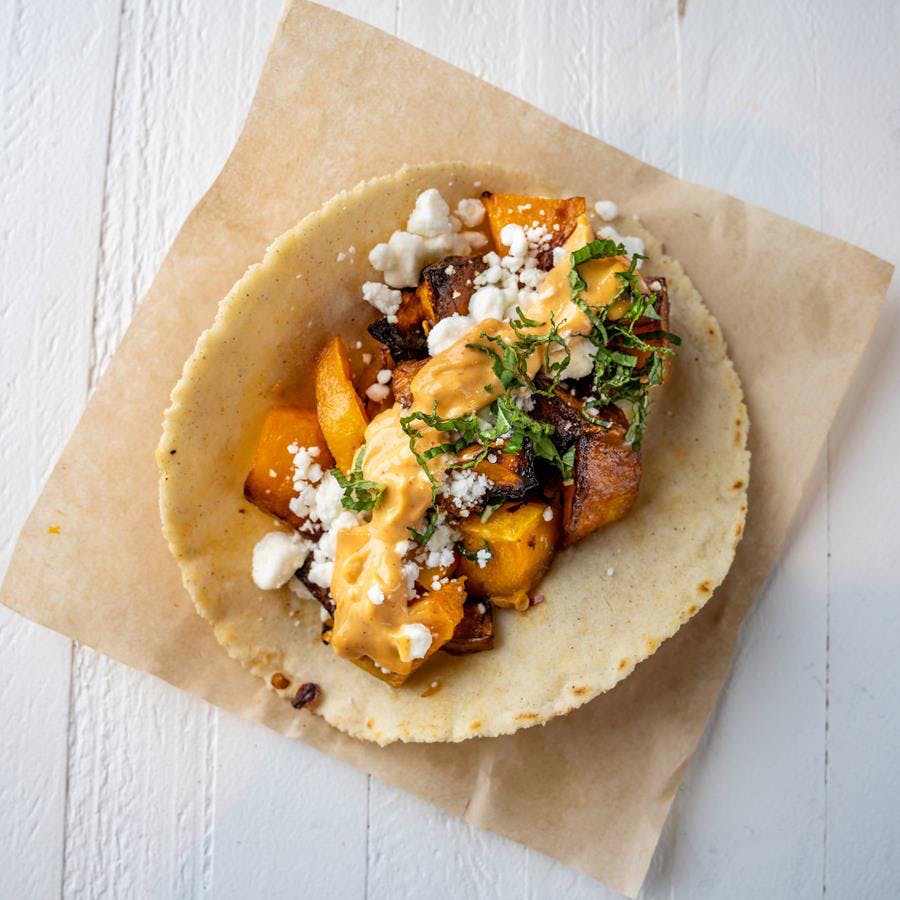 Celebrating With Vegetables
Perfect for office, social or holiday gatherings, our taco trays offer something special for you to share with your guests.