HANDMADE TORTILLA TIPS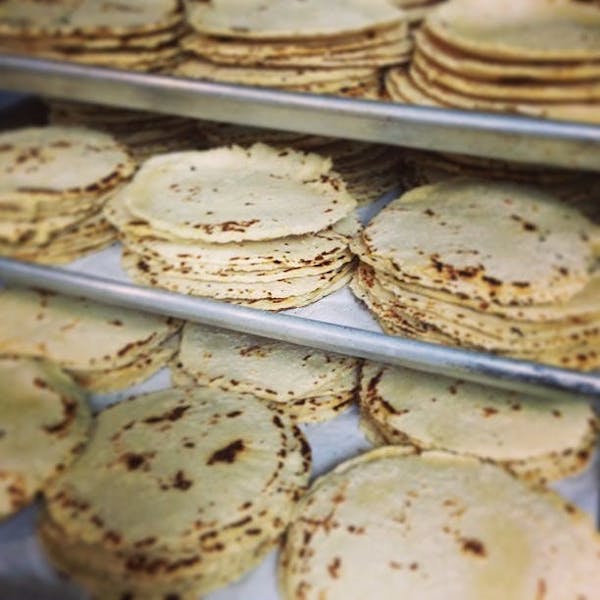 Do you love our tortillas? Once you try handmade tortillas, you'll never go back to the grocery store packs again. They are simple and take no time at all. Follow the recipe on Maseca Brand Corn Flour found at most grocery stores and these tips:
You will need a tortilla press. Place dough between wax paper before pressing so that you can easily peel it off.
When mixing the masa, work it with your hands. If it seems to dry, add a little more water a tablespoon at a time. Too much water, and you will not be able to peel the tortilla from the paper in the press. Too little water and your tortilla will crumble when pressed. Unlike pastry dough, masa does not suffer from being over-handled.
The masa will dry out quickly. Keep it covered with a damp cloth.
Use a heavy-bottom skillet to cook as a lighter weight pan could warp.
Brown spots on your tortillas or irregular edges are good — an indication that they are handmade, rather than punched out of a big machine.
The number of tortillas with the basic recipe is about 12.
Put your hot tortillas in a basket wrapped in a kitchen towel to keep them warm and tender. Corn tortillas can be made 2 hours in advance, wrapped and reheated in a 350 degree oven for about 12 minutes or in the microwave for 2 minutes.