Tacos for Everyone
September 20, 2022
Let's Taco 'Bout Tacos for Everyone
We started making our tacos at the farmers market in 2013, years before the Impossible Burger became a household name. When we opened our second Chaia location in Chinatown, we hung a graphic in the window inviting all types of different people into our shop because we've always made our tacos for everyone to enjoy. As we've grown over the years along with our customer base, our purpose is to continue meeting the needs of those looking for ways to eat more vegetables, whether they're:
the carnivores who go meatless every once in a while
flexitarians who like to have it both ways
health-conscious eaters who don't want to sacrifice taste for nutrition
vegan
gluten-free
...the list goes on...
Chaia isn't about evangelizing or pretending our food is something it is not. We are about adding to your life, not taking away, seasonable food that is crave-able and delicious, and giving vegetables all the love and attention they deserve - then all the rest is possible.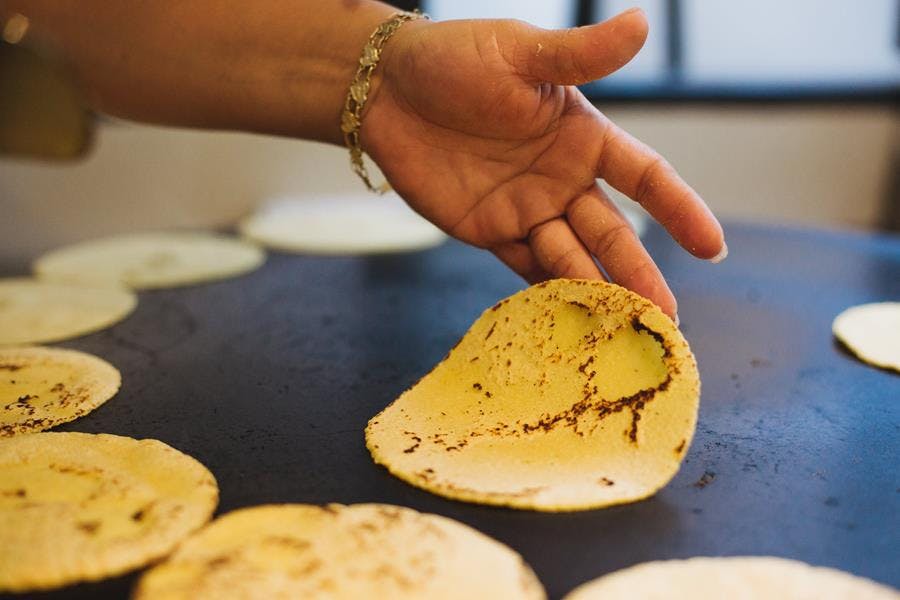 Learn To Make Corn Tortillas
We are popping up this Saturday 9/24 at the FRESHFARM Mount Vernon Triangle farmers market to demonstrate how to make fresh corn tortillas. Plus! We will be handing out free tacos featuring kale and red potatoes that we sourced from FRESHFARM's Food Hub program. We hope to see you there!